The Order Of The Iron Phoenix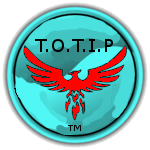 The Order Of The Iron Phoenix is a work in progress. As part of an attempt to integrate unique functionality into a great website, we have created something truly special. Our dedicated one man team will try to expand the power of this website, with your feedback in mind of course. Our major goals include.
Creating something people will enjoy, and refer friends!
Creating a user-friendly and fun online community!
Helping organize, fund, and maintain various charities.
It's not the end of everything though, so please feel free to browse around, we would be honored to have you join us!
Visit these other fine projects: Destiny Spinner , Relaxation , and last but not least The Cthulhu Portal