As we inch closer and closer to doomsday, we have decided to name December 1st a national holiday to celebrate Cthulhu, right before Christmas so everyone gets extra presents. 
In honor of Cthulhu day we are giving you this free Facebook background, which in time might become the top of our website.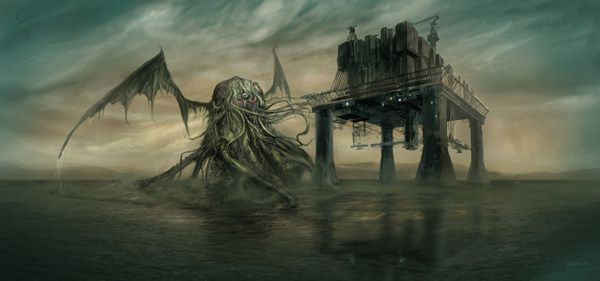 We also invite you to listen to some Cthulhu-esque music through our friends Nox Arcana. Youtube it, and enjoy!