Florida man shoots four at a hair salon and commits suicide
A famous hair salon in central Florida mourns today, as police are still puzzled why an enraged man ran in with an automatic weapon and killed three people. A fourth, critically injured , is still alive.
Reports indicate the man did indeed also commit suicide directly outside of the building. Rumors state that at least one of the victims was a relative of his. We will keep you updated as the story becomes less vague.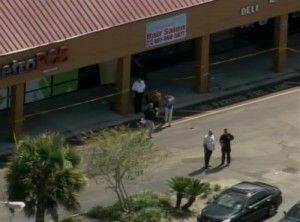 Hair Salon Shooting Florida