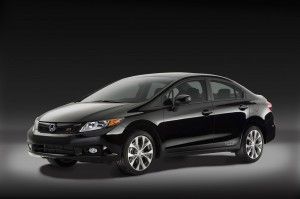 This is what 2 lucky winners will receive!
As of 03/20/2012, we are officially announcing a contest! If you like us on twitter here and on Facebook here,you will be automatically entered into a contest to win a brand new Honda civic. The threshold stands as follows:
1/500,000 for facebook
1/100,000 for twitter
Good luck everyone and know this: the spinner we are going to be using is not bias in the least (The Destiny Spinner)! Anyone entering with multiple accounts will be removed from the contest. We wish you all the best of luck! Also note: you will be able to choose the colour of your new civic. Nothing is set in stone. The contest ends when we reach the thresholds!
The social links can also be found if you look above ^
Related Posts