We will under no circumstance take your card numbers, personal information or request any holdings. We would also encourage you to understand that we do not disclose any of your information to third parties -- in the rare case that you need to give us personal information (ie signing up for a part of the website). We encourage a professional environment here, therefore if you happen to find anything offensive, please "contact us" immediately! We can try to respond to you as soon as possible. Additional questions, suggestions and other such things should also be asked directly through the "contact form".
Please note these terms will apply exclusively for our website, upon navigation away from our website, we will no longer be held liable for anything that occurs. -Although we do encourage you to "contact us" if a conflict of your personal interest arises through something we promote. We can attempt to sort it out accordingly.
And remember, The Order Of The Iron Phoenix and The Cthulhu Portal are places to enjoy yourself! Don't be afraid to voice your suggestions at any time! We will take everything you state into consideration! As a legal notice, we do use browser cookies so our content loads faster, 90% of websites you visit do this. We ,however,do not use third party cookies, you can rest assured on that.
Cheers, The Order Of The Iron Phoenix Team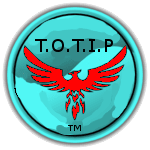 <![CDATA[ function goBack() { window.history.back() } ]]>