Man killed by fireworks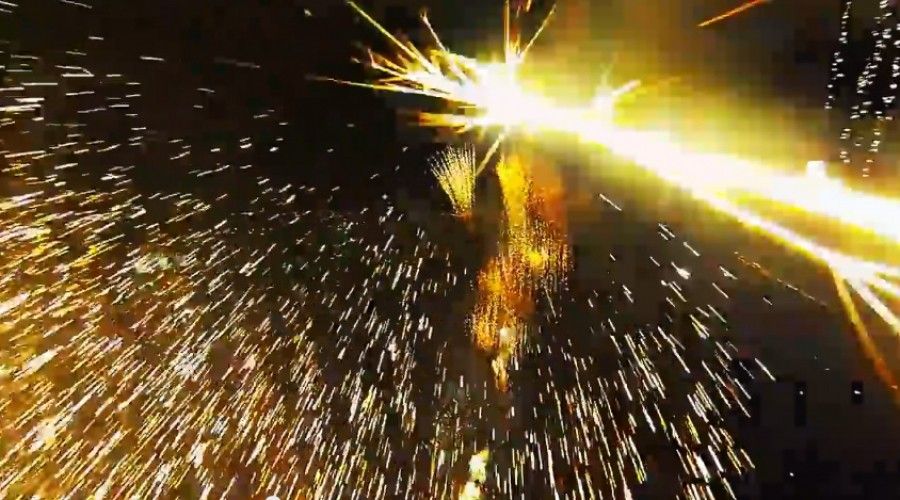 A 44 year old man was killed late yesterday after taking a full-blown firework blast to the chest. Eyewitnesses report that the man, 44 year old Mahir Aburouman was setting up some fireworks for a 4th of July celebration. A friend that was nearby noted that this was routine and that Aburouman had done this many times in the past. However, this time the firework struck right into Abourman shortly after the fuse blew.
Abourman's friend noted that following the blast he went up to his friend and put a pillow under his head. Abourman's friend (55 year old Ron Mohlman) stated that he kept telling Abourman to keep his eyes open.
However, despite Mohlman's valiant efforts to keep his friend alive, Abourman lost consciousness and stopped breathing. Before authorities could arrive, Abourman's pulse was gone.
Abourman's family and friends describe him as an energetic family man that cared deeply for his two children. Abourman's family stated that it will be a very painful loss not to have him around anymore.
Foul play is not indicated in this incident, however it is a warning to all other amateur fireworks users. Fireworks are banned in Massachusetts due to safety hazards (which kind of sucks but there are reasons).
It is estimated that fireworks kill over 500 people worldwide every year. The primary cause of death is a misfired firework that strays onto a house and causes a chain of fires. However, an estimated 50 people per year are killed by being directly hit by fireworks. This is not very alarming, but we should never get too comfortable with such a potential killer.
Stay Informed
When you subscribe to the blog, we will send you an e-mail when there are new updates on the site so you wouldn't miss them.