Thai grandson of redbull owner hits and kills a thai police officer
Vorayuth Yoovidhya, grandson of Red Bull tycoon Chaleo Yoovidhaya (
yes redbull is an Asian company
), had accordingly hit a Thai police officer today with his black Ferrari, and fled the scene.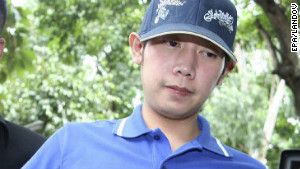 Vorayuth Yoovidhya, grandson of RedBull tycoon Vorayud Yoovidhaya and heir to the company, charged with murder. 




The officer was left dead on the scene, having responded to a call of burglary, he never made it to his destination.

Other police officers in the area were told that a hit and run target driving a black "sports car" had hit the man and sped off. The officers followed a trail of leaking engine oil to Yoovidhya's home, and BAM! they found the Ferrari, airbags deployed.

Yoovidhya was taken to prison on charges of gross negligence, second degree manslaughter and leaving the scene of a crime/accident. He simply claimed the officer had "cut him off".

Yoovidhya would later be released on a 16,000$ equivalent bail. Nothing more is being said, but it shows us some underlying corruption.




Stay Informed
When you subscribe to the blog, we will send you an e-mail when there are new updates on the site so you wouldn't miss them.