Aaron Hernandez led from home in handcuffs
From his million dollar mansion , Patriots tight end Aaron Hernandez has been led away by by police in handcuffs. Obviously , this means there is significant evidence pointing to Hernandez , whom was questioned earlier by police, as the culprit in the resent murder of a young wannabe football player. Evidence suggests something drug related was the spark that began the entire confrontation.
Recently, an unidentified woman was also questioned in regards to the case, as her car was seen in the dumping of the body of the dead football player Odin Lloyd who was found murdered earlier last week.
No further information is exactly freely available at the time, but arrrests usually don't exactly signal "innocence" , which would explain why the body was found close to Hernandez' house...
Hernandez has a five year multi million dollar contract with the New England Patriots, and well, he might have just blew it over some drug money -- idiot -_-.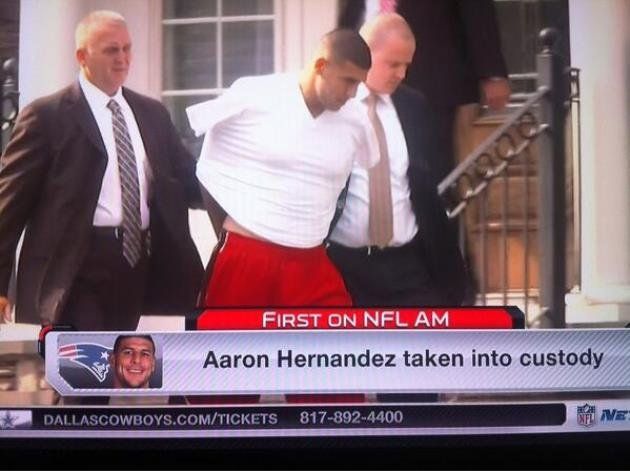 Aaron Hernandez arrested for murder

Stay Informed
When you subscribe to the blog, we will send you an e-mail when there are new updates on the site so you wouldn't miss them.