Vote Yes For Building A Monument To Voytek The Bear!
Wojtek (the smiling warrior) was a brown bear imported from Russia to Iran in 1940 by an Iranian child who decided to trade the bear to a bunch of chaps from the 22nd artillery battalion of the free Polish armed forces in exchange for a slice of bread. The bear was still an infant at the time, and the boy had no idea what to do with him, so he simply traded him for something worth more (and tastier). The 22nd artillery was primarily made up of polish men whom fled their ruined country and joined the allies in their struggle against Germany and her allies (which somehow got them to Iran).
Since the primary language of this battalion was polish, the soldiers named the bear Wojtek which means smiling warrior. After just one year, Wojtek was given a military outfit, and enlisted in the Polish liberation army. The very first year, Wojtek caught an Arab spy working for the grand mufti and mauled him until he shat his pants and surrendered. Later that year, Wojtek was moved to Egypt where the English "did not allow animals" so, Wojtek was enlisted as a private (fittingly).
In 1943, he went with his division on the invasion to Italy. Wojtak helped not only boost morale on his side, but he carried rounds of ammunition with his own two paws without ever dropping one (and without human assistance). He was also noted to have wrestled a machine gunner to death. And that's not where it all ended, Wojtek would take out a cigarette and start casually smoking it like any other man, he would even pop a good bottle of beer with the lads and celebrate after a victory. Then in 1945 after Europe was freer (or was it?), Wojtek retired at a zoo in England. There he live until he died at age 22. But the men of the II Polish corp. never forgot how he would smoke, drink, sleep in their tents and wrestle naked with them (hehe).
Wojitek holds an artillery shell ready to pwn some enemies.
In 2012, there is now an option to vote on a proposed memorial for Wojitek. This will be placed in the center of Warsaw to honor a true WWII hero. If you live in Poland, sign the petition and be proud of your warrior bear!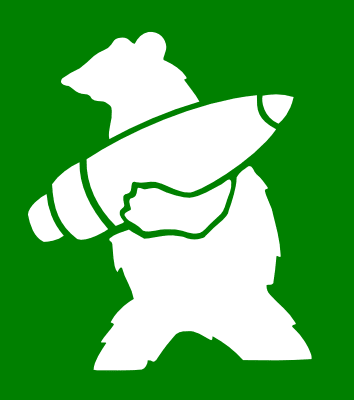 Vote yes!
Stay Informed
When you subscribe to the blog, we will send you an e-mail when there are new updates on the site so you wouldn't miss them.