Florida man shoots four at a hair salon and commits suicide
A famous hair salon in central Florida mourns today, as police are still puzzled why an enraged man ran in with an automatic weapon and killed three people. A fourth, critically injured , is still alive.
Reports indicate the man did indeed also commit suicide directly outside of the building. Rumors state that at least one of the victims was a relative of his. We will keep you updated as the story becomes less vague.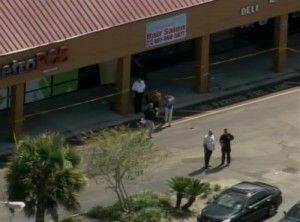 Hair Salon Shooting Florida



Stay Informed
When you subscribe to the blog, we will send you an e-mail when there are new updates on the site so you wouldn't miss them.