HillarysHair Closes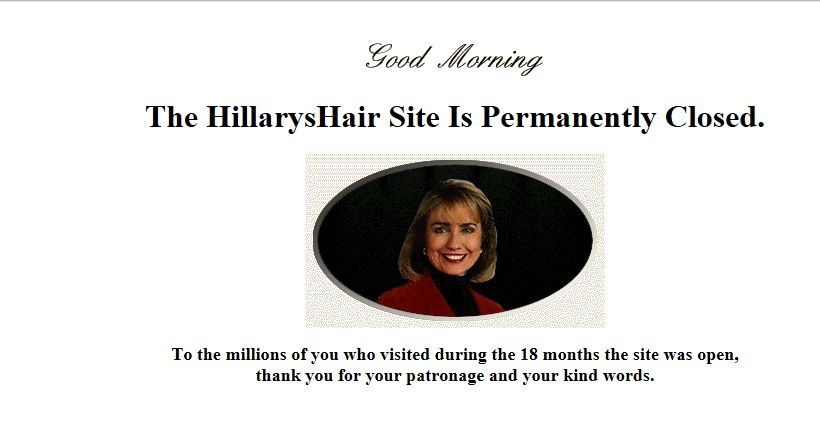 The satirical website "hillaryshair.com" has abruptly closed this morning following 18 months of operation. The site , which took note of President Clinton's wife's hairstyle in a satirical manner has permanently shut their operations down due to outcry by the general public regarding their fashion of humor.
In light of this , those of us that viewed the site will fondly remember their content , and never forget how Hillary Rodman Clinton's hair inspired an entire website and put smiles on so many people's faces.
Stay Informed
When you subscribe to the blog, we will send you an e-mail when there are new updates on the site so you wouldn't miss them.