Naked man tased , beaten and arrested after sticking buttocks out of windshield
A truly horrific incident took place last weekend. A man, high on hallucinogens saw some cops in front of his car. So, the man decided to stick his buttocks through the front windshield.

In doing so, he impaled his anus with shards of glass. Police were alerted and began to chase him. The naked man countered their efforts by beginning to climb up local fire escape ladders.

Police eventually got him down and began beating him with batons. The man continued to squirm and fondle his penis, so a taser was used to subdue the man , allowing police time to arrest him.

This man will now be charged with indecent exposure, resisting arrest and disturbing the peace. This guy sounds like a real hero.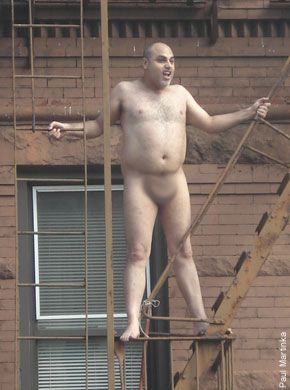 Naked man tased
Stay Informed
When you subscribe to the blog, we will send you an e-mail when there are new updates on the site so you wouldn't miss them.