Adam Lanza
When we initially opened up our investigation into the
Connecticut elementary shooting
, we identified (article:
shooter identified
) the shooter as 24 year old Ryan Lanza.  This , as we now know, is false. He even confirmed it on his facebook here: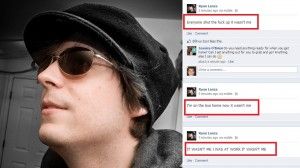 Ryan Lanza facebook (click to enlarge)


The true killer was Ryan's younger brother, Adam Lanza, age twenty. The motive is unknown, what we do know is that his parents were divorced, and he was unable to connect with fellow children, or humans in general. All we know is , he began the day by executing his mother, taking her car to the school where she worked as a kindergarten teacher, shot 26 people, then committed suicide.

Here is the real killer:


Adam Lanza Killer (click to enlarge)

Stay Informed
When you subscribe to the blog, we will send you an e-mail when there are new updates on the site so you wouldn't miss them.