True extent of Connecticut shooting
We promised an update, and we have much news to share in regard to the
Connecticut shooting
. First, the 24 year old man shot his mother fatally in the head prior to his rampage, he executed her, and she worked at the school.
The man has been identified as 24 year old Ryan Lanza, a troubled boy with a past which went from petty crime, to drug related assault.
The man walked in early this morning, with two loaded glock and sig pistols, and walked door to door, shooting anything in sight. 26 people minus the gunman ave been found dead. 19 were children under the age of 18.
The shooter did take his own life, but 26 kills make this the second worst school shooting in all of American history.
The man was described as wearing all black, maybe a bulletproof vest, and probably on drugs. We will add more on this matter as it progresses.
It is times like these that we must simply ask ourselves how a mentally ill individual can purchase a military rifle, rather than seek counseling for an addiction which appears to have gone out of hand. It s our duty as citizens of this country, and as men  against the injustices which plague our country. We cannot simply allow people to purchase high caliber weapons, because it is their "divine right" to bear arms.
Perhaps this is a wake up call, that in face of everything that has happened this year, from
james holmes
,
blaec lemmers
, the
oregon mall shooting
, and now this, that in every one of these cases, the intended killers purchased military grade weapons, with the intent to end human lives.
There is nothing positive about allowing men of America to call it a "liberty" to bear arms. We are the last country, of the first world, which still has no gun control laws firmly in place.
If possession of military grade firearms was a crime, and soliciting them was punishable , by lets say 20 years in prison, maybe this country would be a better place.
Prior to receiving a gun  license, people should also be required to take a psychiatric evaluation. Remember dear viewer, you could be the reason the next mass shooting is prevented. Stand up for what is truly proper, tell your local politicians, you have had it with "loose gun laws"!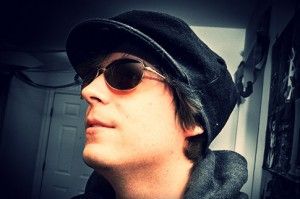 Ryan Lanza, NOT THE KILLER!



Update:


We do apologize for not putting this down here, but we did indeed update the website, this post was posted one hour after the shooting, we were in total darkness about the fact that Ryan's brother was the killer. Read more here: Adam Lanza, killer. We are sorry for not putting this up on this post earlier, we are also mourning Ryan's tremendous loss, and hope he can stay strong while this all gets sorted out. We apologize on behalf of the whole world's "misinformation" that tipped us off. May god still have mercy on all who died that day.

Kindest Regards, The Order Of The Iron Phoenix Team

Jan 04, 2012, picture changed , Ryan Lanza is an innocent man that has been through something horrific, may he have a fulfilling life, and hopefully he can put this behind him.
Stay Informed
When you subscribe to the blog, we will send you an e-mail when there are new updates on the site so you wouldn't miss them.