Five Ninja Cats
All cats are secret ninjas, or so we are told. Here are some blatant examples of ninja cats:
ninjacat 1


This ninja Cat has mastered the technique of climbing up walls, probably to attack anyone that exits this house, like a house maus.




ninjacat 2


This next cat takes all of our breaths aways, as it swings to throw in a roundhouse kick against the enemy cat -probably a shinobi cat-.




ninjacat 3


And you thought that the littergenie cat could only rap and dress in racy jewelry? Think again! The littergenie cat is also a ninja!


NinjaCat 4


Do you god honestly think you have what it takes to fight a ninja cat? Well think again, this cat does a little bit more than just "dance".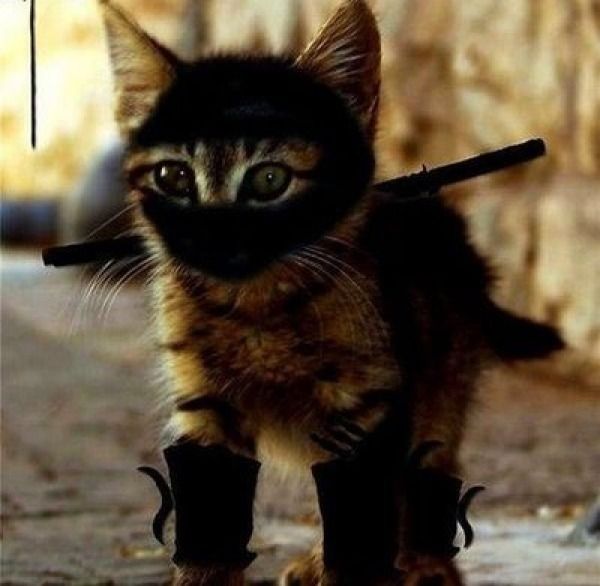 ninjacat 5


Not ninja enough you say? Can you god honestly say that now? I didn't think so! This cat is the ultimate ninja cat , hands down he's a true ninja!
Stay Informed
When you subscribe to the blog, we will send you an e-mail when there are new updates on the site so you wouldn't miss them.