How to create your own internet browser
Are you fed up with google chrome, mozilla firefox, apple safari, internet explorer, and my personal favorite, opera browser? Well guess what everyone! There is a web browser that you can literally make into whatever you want.
You might ask how, why? Well "why" is so you have your own browser, duh.
How? Well simply download K-Melon, although it is indeed a 32 bit program, by all means, make it 64 bit functional. The source code is open, and it is under gpl licence type a, free to redistribute, sell etc.
Enjoy :)
Download K-Meleon windows 32 bit: 
K-Meleon1.5.4en-US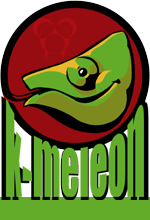 K melion logo

Stay Informed
When you subscribe to the blog, we will send you an e-mail when there are new updates on the site so you wouldn't miss them.