Man stabbed with Legend of Zelda MasterSword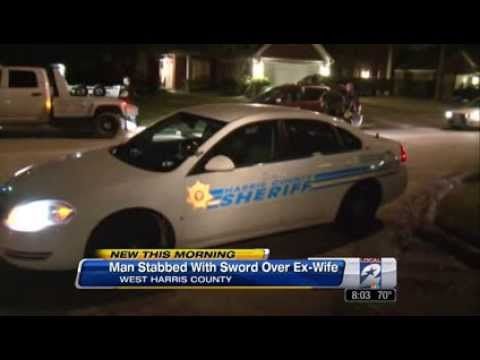 A Texas man was stabbed today during a dispute with another video gamer. After a few minutes of arguing, one man pulled a Legend of Zelda Mastersword from the ground and lunged at the first man.
After thirty seconds of dodging the sword, the victim was finally impaled through the chest. The victim, a resident of the town of Katy, is now in serious condition in the local hospital.
The victim stated that early this morning, this man (half naked) came running to his house with some sort of a sword he had pulled from the ground.
The victim allegedly yelled at the attacker telling him "get back! , you don't live here". But, before the victim could move; he was impaled.
The attacker is still at large.
Update: The attacker was located wearing nothing but a pair of Hanes ™ tighty whities less than a mile from the scene of the crime. When confronted, the attacker threw a porcelain pot at police which hit an officer over the head. Police then took the attacker down, beat him, pepper sprayed him and took him to the local jail for holding.
No charges have yet been filed by the victim of the impaling via MasterSword. All we were told is that the attacker did this over the victim's ex-wife.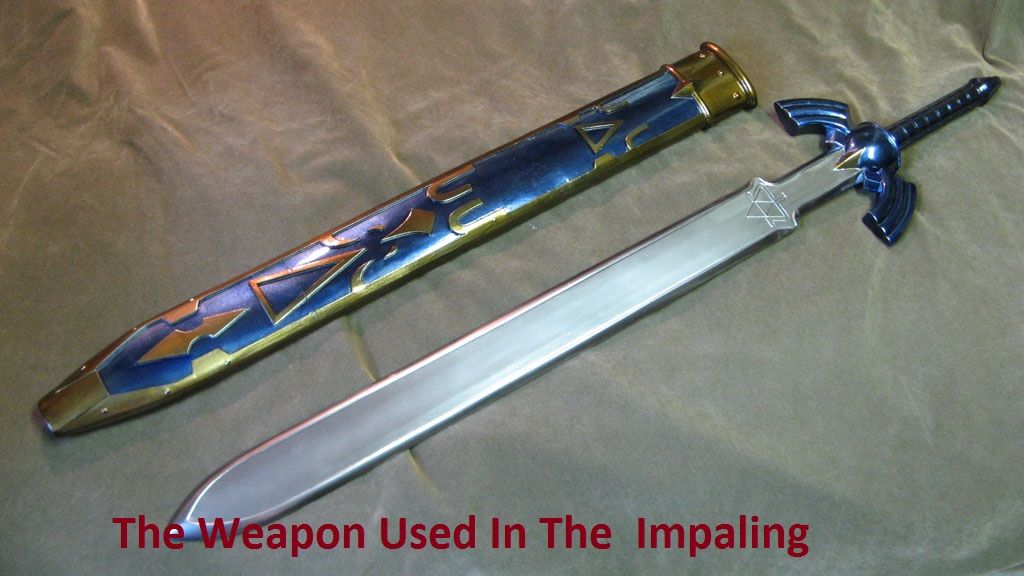 Stay Informed
When you subscribe to the blog, we will send you an e-mail when there are new updates on the site so you wouldn't miss them.