Muslims continue to wage violence against westerners
As we have spoken to you before on the issue, Muslims are continuing to attack, and burn western property, primarily American. As of today, we have reports of attacks on embassies in Yemen, Oman, and Qatar.
We have stories of missionaries, and political leaders being murdered, attacked and threatened. Buildings are being vandalized, a call to jihad has been issued by millions of Muslims.
The usa is calling it an "international crisis". Here is a video from our buddies at CNN depicting the situation:


The world appears to be in a huge crisis , and again over a Youtube movie called "innocence of Muslims" , where their prophet is called a bloodthirsty savage, to say the least.

We have little information on why YouTube doesn't simply remove this hideous film immediately, but we see much more violence and bloodshed in the distant future.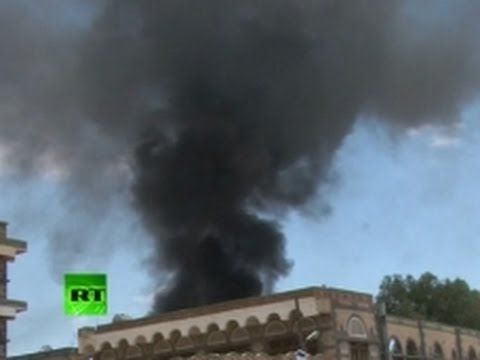 The U.S. embassy in Yemen burns





Stay Informed
When you subscribe to the blog, we will send you an e-mail when there are new updates on the site so you wouldn't miss them.