Niue
Niue is a small island, well kind of small, off the coast of New Zealand. Niue is actually relatively rich for being one tenth the size of rhode island, in fact they generate 17 million dollars a year from agriculture, tourism and much more.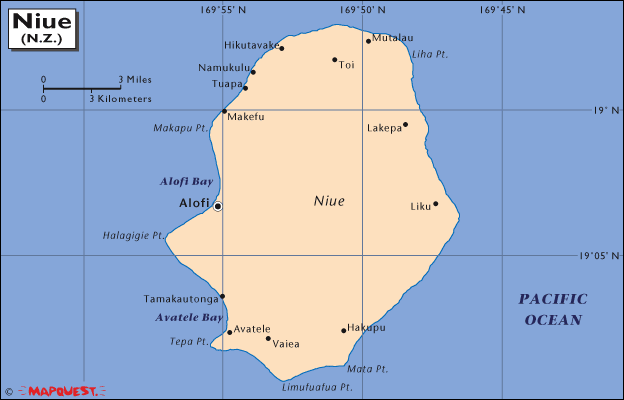 Niue- Oceana (c) mapquest


Niue was founded in 1917 by the British, the natives were cleansed, converted to Christianity, and the country became free by the end of the first world war.
Niue uses the new Zealand dollar as international trade currency, but the native currency, which is actually worth more per piece, features bizarre things such as English regents and pokemon.


Niue Money (pokemon)

Stay Informed
When you subscribe to the blog, we will send you an e-mail when there are new updates on the site so you wouldn't miss them.