Paris Gunmen Killed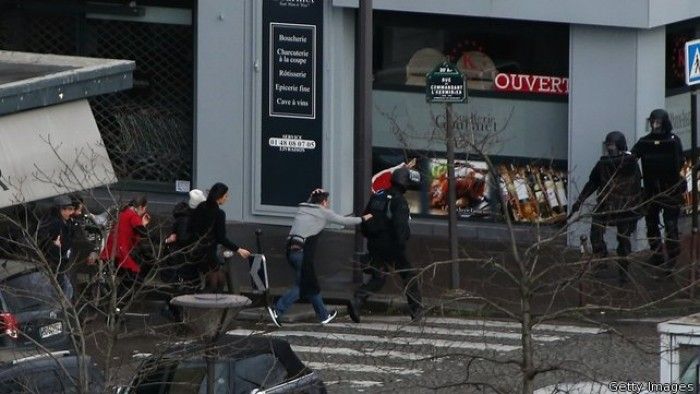 Today we have learned that two brothers who were indicated as "perpetrators" in the January 7th Paris massacre that left 11 dead have been put to justice. Justiciers , apparently, armed with sniper rifles located the two men (only indicted with the last names "Kouachi")  barred in a real-estate company several miles away from the original scene of the crime. 
The men apparently took hostages and refused to surrender. Early in the morning ,however, the two men stormed out of the building for some reason and opened fire on police. Justiciers above armed with sniper rifles quickly managed to take them out and averted any additional collateral damage.
A great evil was vanquished from Paris today , but two more suspects remain at large. Additionally, a great many now feel that the stability of muslim relations throughout the world have been undermined. The world must now begin the long road towards recovery from this incident. 
After all , we must once again wonder what barriers keep any of us safe from the unpredictable face of radicals? And of course the other two perpetrators need to be brought to justice.
Stay Informed
When you subscribe to the blog, we will send you an e-mail when there are new updates on the site so you wouldn't miss them.