12 Killed By Gunmen In Paris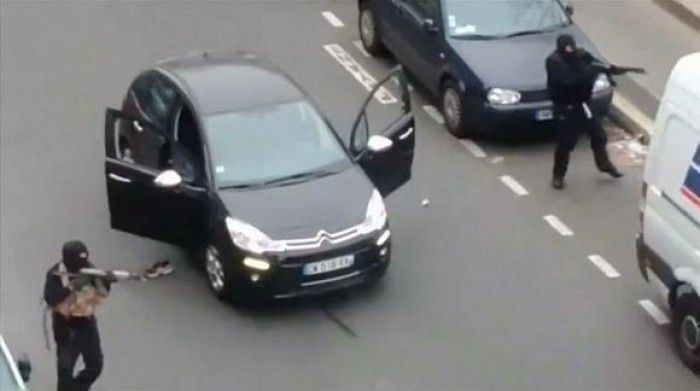 Three individuals stormed a French newspaper facility and slaughtered innocent people inside early this morning. The attack that made global headlines again outlines the fragile imbalance between national security and domestic "home grown" terror.
Three barbarians armed with semi-automatic rifles and shotguns simply stepped into this location and opened fire. Eyewitnesses noted that these barbaric and deranged individuals were uttering religious phrases as they killed unarmed men and women alike… like the nasty and worthless coward swine they are. Unsurprisingly, they were Islamic.
According to investigators, the newspaper recently ridiculed some leader of an Islamic insurgency (not the prophet Mohammed as originally thought). Thus, all the individuals within this organization became the targets of the hateful and shameful act we witnessed today.
French officials are both shocked and disgusted by this act of violence (as we all are). Paris, in particular, has been put under high-alert until further notice. The individuals are still at large but will hopefully face severe punishment like the common rabble they are.
But what of this incident? Are any of us safe? How can so many unarmed people be murdered with such a tangential provocation? What can be done to protect us all from future acts from these monstrosities? We must now open our eyes in these times of great darkness to conjure a solution to this looming problem.
We will write more on this as the story progresses.
Stay Informed
When you subscribe to the blog, we will send you an e-mail when there are new updates on the site so you wouldn't miss them.