The best cars to live in
Living in your car



Were you recently evicted from your home ? Are you looking to take your entire life to the road? Well , luckily we have a list of three affordable vehicles that might keep you dry when the next depression strikes!


Coming in at number three is the ford 200-2007 se/ses wagon , a vehicle of insurmountably cheap comfort! The ford taurus wagon will keep you dry , and folding the rear seats will give you two wonderful stretch beds! So now even when nuclear fallout ah begins to rain , you can sleep in comfort in your cheap vehicle! Have a beer while your at it , after all , it is an American car!


ford taurus wagon (who knows if the new one is as awesome as the older ones)


At number two , we have the Honda element ! A car designed to keep you out of the harsh outside environment , with a set of retractable and even removable seats in case you want to jack off in the back (did we mention the privacy?) and since it's Japanese , you know it won't "fall apart" on you :)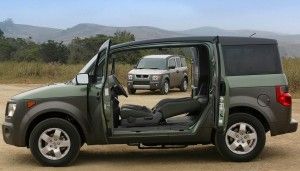 man caught jacking off in honda element arrested


And lastly , you can buy yourself a Mercedes-Benz sprinter van! Sure it's a van! But it sure doesn't look anything like those ford and Chevy vans , the serial killer looking ones. And hell it has enough room to host a frat party! Seriously , this thing can fit 10 people in the back. And when those zombies begin repossessing your homes , and eating your livers , you will always be safe in your German made tin can!


the inside of a high end sprinter van

Stay Informed
When you subscribe to the blog, we will send you an e-mail when there are new updates on the site so you wouldn't miss them.