Attack near Bonne Island , Nigeria
06/30/2012, A large sea vessel, carrying raw foodstuff, was approached by a wooden pirate vessel. The pirate speed boat chased he vessel for a few miles, and then began firing AK-47s and RPGs At the ship. The ship suffered collapsed windows, minor damage to the hull and base deck and a damaged wave rotor. The crew where perfectly safe, thanks to the implementation of a "safety citadel", the pirates apparently lost interest and sped away after the ship refused to stop.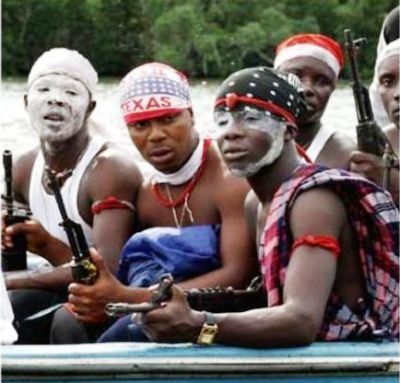 Nigerian Pirates Courtesy of BBC

Stay Informed
When you subscribe to the blog, we will send you an e-mail when there are new updates on the site so you wouldn't miss them.