You did not get into artschool eh?
Just a bit of background on the only person that runs this massive website, my name is Ferdinand, I am a failure. My only goal in life was to attend the Academe of fine arts in Vienna/Linz, Austria. In early 2012, I was rejected because my art simply did not stack up to their high degree of standards.
My goal in life has always been to pursue my passion of sculpting in marble, although I did very limited work in actual Italian marble, I would still adore to go back in time and  get into the KUK academe , alas this can no longer be an option.
Since I can never be a sculpture now, I am giving away all of my works, I will start with two done in oils, some of my "uglier ones". I will post these snapshots directly from my deviantart account, in hopes that somebody wants them.
I will post more and more as the originals get sold, I need funds at the moment, and hopefully someone will be willing to buy these.
The first one was done very early in 2011, it is a mix of the Pokemon groudon, and 4chan's pedobear. I call it groudonbear, I don't know why I didn't throw this one away yet, but I'm willing to give it away just for the price of shipping!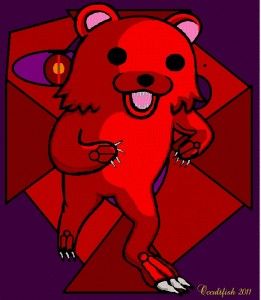 Groudon Bear (c) Ferdinand I "occultfish"


The second one started out as an attempt to draw a Pokemon called "joltik" on the edge of a piece of canvas. Then I went all out and began drawing a beautiful, pale man. This one will also be sold for the price of shipping.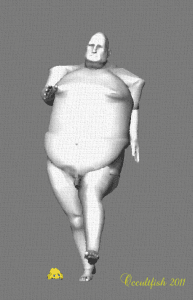 Beautiful Man Finds A Joltik (c) Ferdinand "occultfish"


So , if anyone wants to take these burdens off me, they are yours! They are a tad bit large, but this "neo-art" styling could add some flare to your modern-esque homes!

How do I get these beautiful paintings?

Simply Contact me here: "Contact Us". Ground shipping might be over 10$(US). I want the exact amount, so I wont be losing money giving stuff away, I will send you the receipt from the universal postal service via email! :)
Stay Informed
When you subscribe to the blog, we will send you an e-mail when there are new updates on the site so you wouldn't miss them.