Lance Armstrong forced to give up bronze medals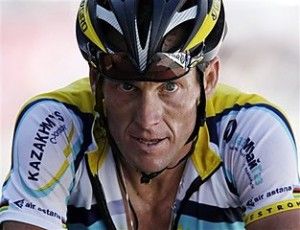 Lance Armstrong


Lance Armstrong has been forced to give up bronze his medals following his not so shocking confession of "doping" prior to the marijuana incident that forced the surrender of his gold and silver medals. The international community, and heads of fair sport and "doping" have concurred that Mr shamed Armstrong  should surrender all medals, even minor bronze ones.

Lance Armstrong, as we have stated before, has literally lost all hopes of ever competing again, even though he beat cancer, he could not beat the all-powerful bliss of cannibus.

Lance Armstrong forced to give up bronze medals? Indeed! Armstrong can't even have a bronze medal any more. What in the h3ll was he thinking, everyone knows dope shows up in random drug tests :facepalm:




Stay Informed
When you subscribe to the blog, we will send you an e-mail when there are new updates on the site so you wouldn't miss them.