Olympics 2012 opening ceremony goes over stunningly
The opening ceremony, currently occurring in London, has gone along VERY smoothly. The firework extravaganzas, the trapeze acts, surprise appearances by stunning people of power, including the beloved queen, the crowned prince and his wife, and much more. We personally loved the jet pack extravaganza and the aerobic stunts with the purple fireworks. We are very happy to witness this first hand, live. Feel free to tune in at 8:00 eastern time, 6:00 western to view the spectacle. And happy opening ceremony to all!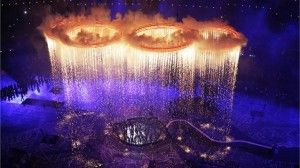 The beautiful lights of the opening ceremony 



Stay Informed
When you subscribe to the blog, we will send you an e-mail when there are new updates on the site so you wouldn't miss them.