Pig lifting
In the Hanan province of China , there is always a community celebration called "the Hercules festival" where bodybuilding men show off to the rest of the town. Surprisingly, the most common of these "showoff" competitions is pig luggage lifting.
The methodology behind this sport is simply attaching handles to the pigs, [the pigs] weighing various amounts up to 200 lbs.  The men then contest whom can lift two 200 lbs pigs in both hands.
The winners get bragging rights, but it's  one heck of an innovative sport!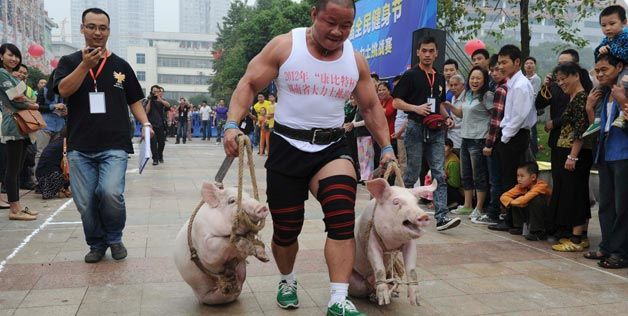 One Chinese man trying to lift two large pigs



Stay Informed
When you subscribe to the blog, we will send you an e-mail when there are new updates on the site so you wouldn't miss them.