Pirate attack leaves one man badly injured off coast of Malaysia
We have word that a pirate attack took place , again off the coast of Indonesia, this time six men boarded a Chinese vessel. About 1:02 am, the men brought the crew to a cellar compartment on the vessel, they beat and tortured one man, forcing the rest of the crew to give up the ship's documents, and anything of value, including cash. The injured man was sent home, we are unaware of how severely he was damaged.
Indonesian police are claiming to be investigating the issue. We have no word on what they have uncovered, as we usually are left in the dark on such matters.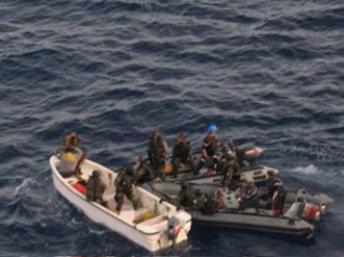 Indonesian police investigate a craft 107 degrees south of Jakarta

Stay Informed
When you subscribe to the blog, we will send you an e-mail when there are new updates on the site so you wouldn't miss them.