Snail slime could cure acne
Scientists in Paris have recently come to a controversial breakthrough in skincare : the use of snail slime. We say controversial because most of you jump at the feel of the adorable little creatures crawling on you.
Enzymes in the snail's mucus secreted under it's slimy body contains enzymes, very special enzymes. The type that has been proven time and time again to not only cure skin infections like acne and eczema, but also restores elasticity to skin over time, thus acting as an anti aging agent.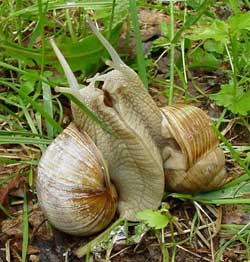 The future of skincare?





But would you be willing to put a container of this stuff on your face? Comment below, we want your opinions :)



Stay Informed
When you subscribe to the blog, we will send you an e-mail when there are new updates on the site so you wouldn't miss them.