The 2014 Sochi Olympic Winter Games Come To A Close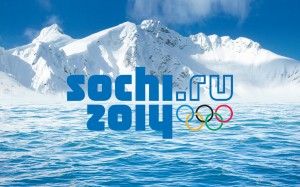 Sochi Olympic Games
We were watching the winter Olympics since the ironic beginning (the malfunctioning final ring). Today we are going to take some time to commemorate what we could, unfortunately, not cover on here due to a complete lack of time ;(
The 2014 Sochi Olympic winter games ended today with a stunning show of performance-- primarily from the Russians themselves [along with other nations worldwide]. The Russians managed to win the games , nabbing an astounding 13 gold medals, and 33 in total.
Here are the results from all the nations for the games: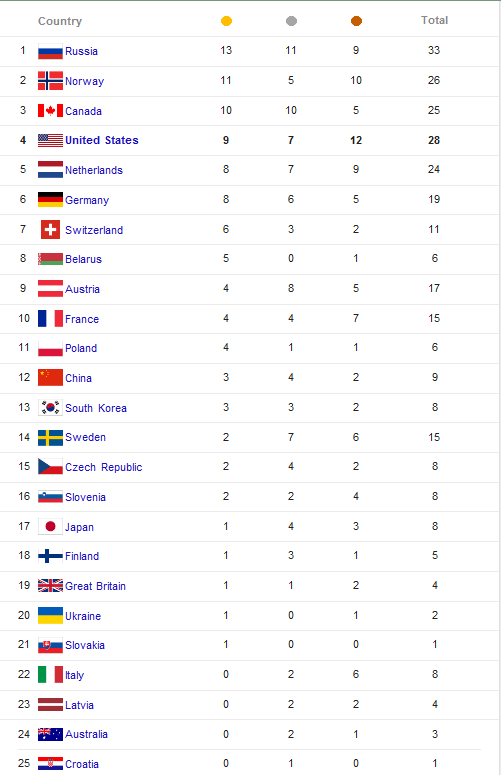 Sochi Winter Olympic games medal totals
Our own corporate office was very proud to see that Austria made it in the top 10. But we would also like to recognize the achievements of each individual medal winner from every nation. These Olympics were a proud and amazing moment for people worldwide to set aside conflict and indulge in friendly competitions.

Athletes from almost every nation in the world did an amazing job of keeping us entertained ,and never ceasing to put out their best performances.

The most credit goes to the Russians. Not only were their athletes top-notch , but they also managed to create a wonderful area for the games. Regardless of the cold rumors in regards to security and the quality of residences for reporters, nobody was complaining when the games intensified.

The Russians took their time , used it wisely and created an absolutely stunning display of human engineering and craftsmanship.

The closing ceremony was also top-notch. It really feels a bit disheartening to see such a great event come to a close, as we did with the 2012 olympic games which we covered more extensively.


Sochi Stadium

It broke our hearts to see the Sochi bear cry and blow out the Olympic torch. However, life goes on and we must be very thankful that these wonderful , peaceful , friendly competitions occur -- and will continue to do so in the future!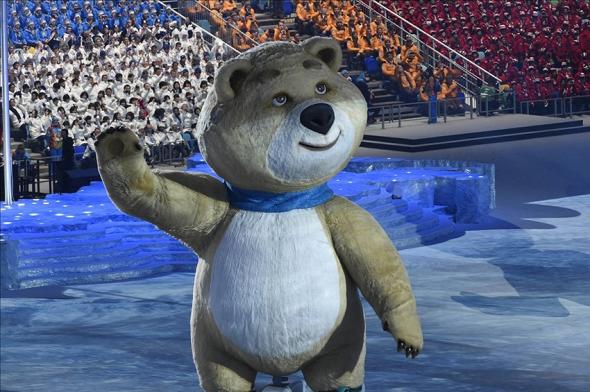 Sochi bear blows out torch
Stay Informed
When you subscribe to the blog, we will send you an e-mail when there are new updates on the site so you wouldn't miss them.