Update Alpha 0.0.1 "Ocelot"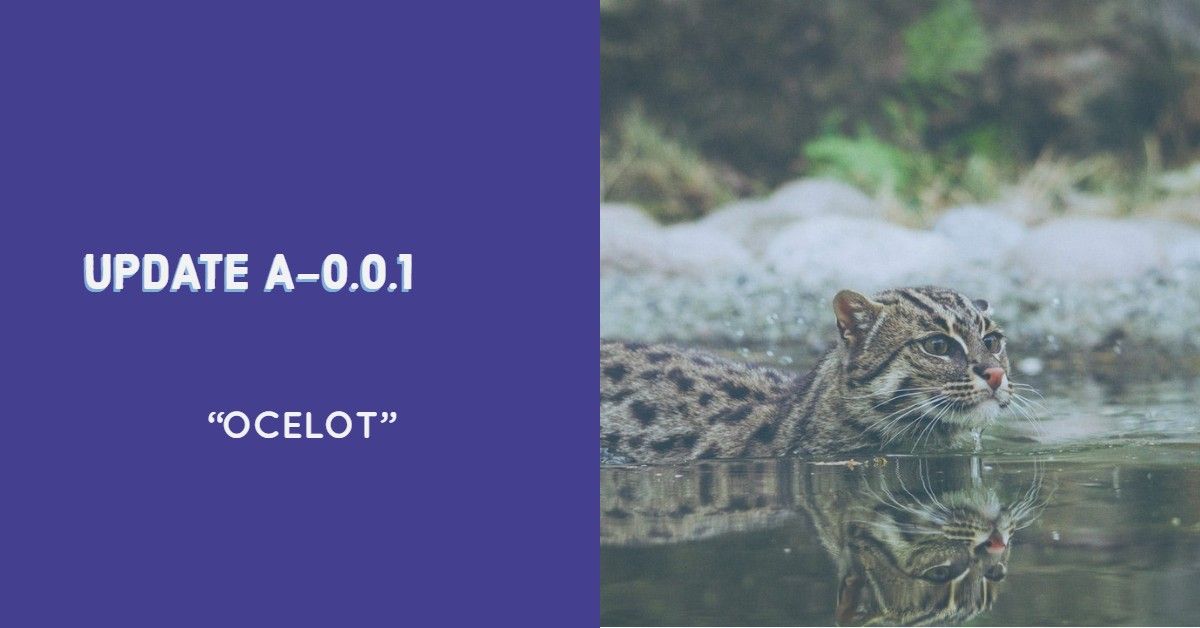 About The Update:
Update 0.0.1 is a procedural and comprehensive update to "The Order Of The Iron Phoenix" network. This update introduces new features, as well as crushing bugs from previous "pre-alpha" stages of development. This is the first of a series of comprehensive updates which will improve the user experience as well as the many benefits our users and viewers may achieve. The last major update prior to this was conducted in 2015.
Changes:
Changes have occurred at a drastic level since the introduction of this update. The most major overhaul of the project involved the comprehensive economy created through user activity. This is a cryptocurrency specific only to this website which can be exchanged for goods (although we plan to introduce methods of converting to other currencies in the future). This economy is unique as we are one of the first social networks to deploy a cryptocurrency economy based on user activity.
Additional changes have squashed thousands of bugs, issues, and other problems with user experience (ux). Loading issues, speed issues, and security issues have been comprehensively patched. We have also added comprehensive anti-spam and moderation tools to root out and deter "blackhat SEO deployers" and "spammers" (although you may never see them as a human user).
On the topic of security, two factor authentications were introduced to deter potential "brute force" intrusions by bots and hackers. Although it is not perfect, it does add a second level of protection if a password is ever compromised. Additionally, everything has been encrypted using TLS 1.2+; assuring that any data through your connection is encrypted. We will add the security icon at the bottom of the site shortly.
​​​Additions:
A "quotes" section was introduced recently to allow individuals to compile thousands of quotes from many sources. This is a fun feature which may lead to an extensive repository of historical and non-historical quotes which is community-driven. Check it out if you get a chance!
The community has introduced groups, pages, images, and videos for sharing. We plan to phase out "phoenixtube" in exchange for this (we have no intention of repeating functionality). It is important to note that as of now, phoenixtube upload functionalities have been completely disabled and we plan on removing it completely after migrating its content (the new phoenixtube will be integrated better into your social experience).
With the anticipated death of flash in 2020, we might also be urged/coerced to refine the section to html5 standard only; or to move towards something else (a replacement). Nothing has been set in stone yet, but we must change with the coming times.
Perhaps the most exciting change came with the "block editor" introduced in our content writing section. You no longer must use the traditional WYSIWYG (what you see is what you get) editors. Now you can simply drag and drop blocks to form professional posts!
Server Changes:
The server has recently been upgraded to php 7+ from php 5.6. This might not be something important, but it improves security and performance for the website. This might be a double-edged blade, however, as some legacy code (old code) might be depreciated (no longer used) in the new version of php. This might result in "plain text php posting" or "php errors". If you encounter these, kindly report them on the "help and support forum".
​Closure:
As with every previous update, we are excited to have you with us. In anticipation of the new year, we are proud to be bringing about such a major change to this old project. We hope to continue to foster a growing and fun community!
Happy New Year!
​​​​​​​​​​​​​​​​​​​​​​​​​​​​​​​​​​​​​​​​​​​​The Order Of The Iron Phoenix Team
Stay Informed
When you subscribe to the blog, we will send you an e-mail when there are new updates on the site so you wouldn't miss them.