Fallout 76 Beta Goes Live Today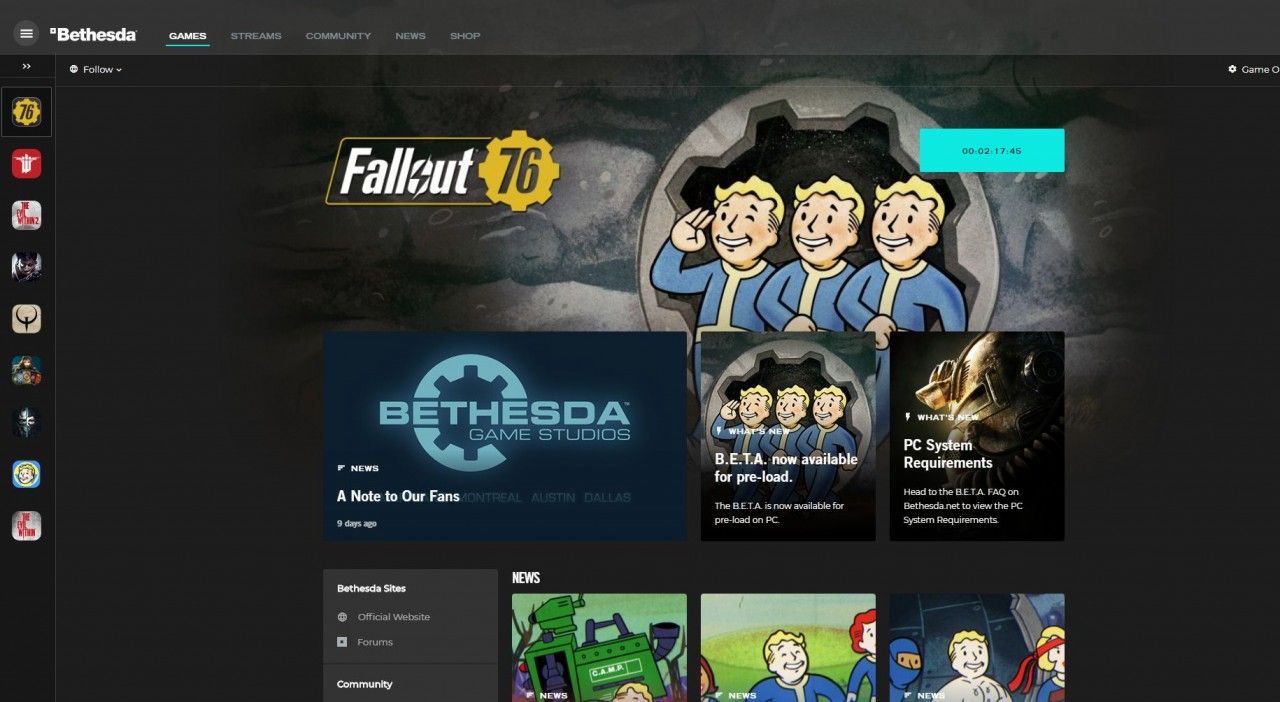 Hello, fallout fans! Everyone has been eagerly awaiting the fallout 76 beta to go live. Well, luckily for us it is about to happen in exactly two hours from this post!
That's right, Fallout 76 is launching its extensive beta to everyone that pre-ordered the game (me included). Th open beta will likely feature almost all the new features added to the series including PVP, cooperative mode, PVE, and so on (we can only speculate now).
Additionally, anyone that pre-ordered the game got an email earlier today telling them that they will receive a free copy of the fallout classic collection for the pre-order.
The following quote gave us more details:
Dear User: As a thank you for pre-purchasing Fallout 76, you will receive a free copy of the Fallout Classic Collection. Prepare for Reclamation Day by rediscovering the original Fallout games that defined post-nuclear adventure!

Don't forget, your pre-order grants access to the B.E.T.A., which is playable for the first time on PC today, October 30th from 7 PM to 11 PM ET (4 PM to 8 PM PT).

- Bethesda
In any case, we hope you enjoy this moment and test out the game. It is only for a limited amount of time today, so watch your clocks. We will give you more details after we start testing the game. See you on the scorched battlefield!
Stay Informed
When you subscribe to the blog, we will send you an e-mail when there are new updates on the site so you wouldn't miss them.