Hans Christian Petersen
Hans Christian Peterson was a ruler of Noway-Sweden. He was in fact the prime minister, acting as head of government while Charles XIII ran the empire as "regnant".
Hans began life early in the field of law. He would later become a profound barrister.
By age 39, he had become the Attorney General of Swedish-Norwegian union. He would then leave this position due to "low pay" and decided to join the government as prime minister instead.
He became counselor of state in 1836, and the chief of naval operations for the empire. In 1844 , he added minister of justice, head of interior armed land forces and lead justice to his duties.
by 1858 , he was uncontested prime minister of this union.  Rumor has it that under his leadership, Norway was made more equal in terms of economy and equality in labor to Sweden, under the orders of King Oscar I.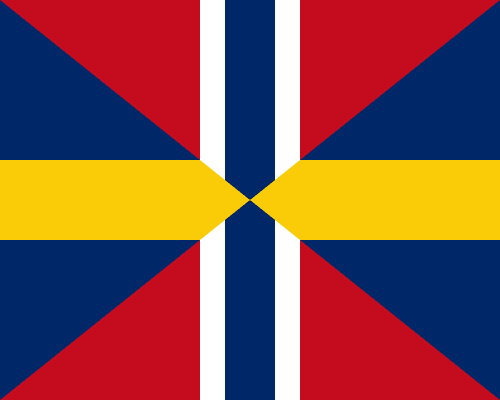 Flag of Sweden-Norway



Stay Informed
When you subscribe to the blog, we will send you an e-mail when there are new updates on the site so you wouldn't miss them.