Things that are completely illegal at a post office and can land you in federal prison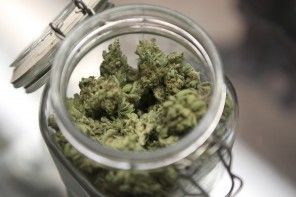 why the f#$@ did you bring this sh#$ to the post office


Of all the things , your local post office probably seems like a very nice and peaceful place. You would be dead wrong. In fact, all post offices (not fed ex) are government owned property. This means that government laws would always be effective, regardless of local/state/regional regulations.

As an example, lets say you have a condition that allows you to smoke medical marijuana. Sure, you can smoke it at your place, the local bar, even inside the local police station! -pretty cool right brah?- Well, then imagine having to have a letter certified at your local post office. And all of a sudden you take out your bong and have a puff. And bam! You go to federal prison for a VERY long time. And do you know why?

The reason for this is that post offices are all owned by the federal government, not your local town hall. That is the same reason why you cant demolish them , or buy the real estate they exist on.

Other things you cant do in a post office include, bringing a gun , jacking off , taking off your shirt , playing poker with native Americans, bringing in a dead swan (under penalty of death) and so much more!

So remember , you cant jerk off in public, and you cant smoke medicinal marijuana in a post office :) Have a nice night!

Also, never forget Nick Delpopolo!
Stay Informed
When you subscribe to the blog, we will send you an e-mail when there are new updates on the site so you wouldn't miss them.