Muhammad Morsi ousted, Muslim brotherhood arrested
When we spoke last about the demand by all Egyptian commoners to oust Muhhammed Morsi, the now former leader of the Egyptian government, we told you this would be " something to keep an eye on".

Today we speak for a changed Egypt. Morsi was taken down from power by a democratic military , most high ranking members of the dangerous Muslim brotherhood have been arrested, and Egypt is now commanded by a high-ranking judge, age 83 to be exact.

It appears that the efforts of the people of Egypt to rectify their wrongs during that failed uprising which partnered with the death of a United States senator overseas has finally turned "full moon". Egypt is now a more democratic nation , as it has been liberated from Morsi and his supporters. Egyptians will no longer live in fear , there might no longer be silencing of people that are "outspoken" , and Egypt will be a freer land. Maybe people will no longer be killed for their own beliefs.

Again , as more updates come to us, we will add more posts. As of now all you need to know is that Egypt seems to be better than it was a week ago. Perhaps the current circumstances will breed extreme violence, or a lasting peace.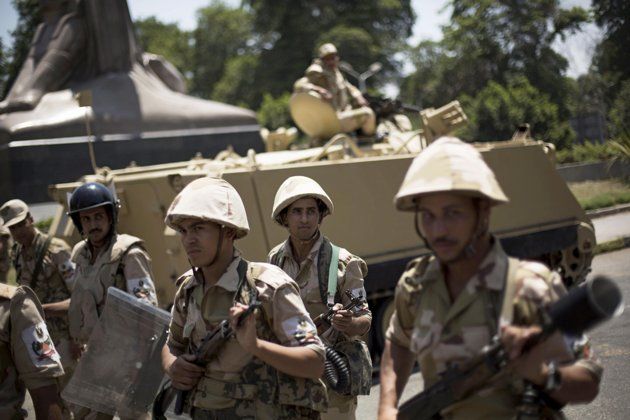 Egyptian Soldiers hunt down Muslim Brotherhood
Stay Informed
When you subscribe to the blog, we will send you an e-mail when there are new updates on the site so you wouldn't miss them.