The death of the best car company in existence
Daimler-Benz has announced that 2013 will be the final production year of the Maybach ultra-luxury brand executive car series. Maybach was the name of a car company that actually existed in Germany since 1908, later Maybach would produce diesel engines for Tiger tanks and Uboats, along with various cooperative efforts with Henschel to create
super heavy tanks
.
Unfortunately, even though the brand name "Maybach" was brought back in the early 2000s, it has been confirmed that the brand will be liquidated next year. Why? some sort of bs about how companies like Rolls Royce and Bentley produce cheaper cars, and how most people have never even heard of Maybach.
Lets just go back and show you a few beautiful models Maybach has created for billionaires.
Maybach 57:
The Maybach 57 is perhaps the cheapest model of Maybach ever produced, the 2012 model starts at about 500,000$, and comes loaded with all sorts of luxury features. Packed with a 5.5l v-12 engine, ultra safety features, entertainment systems,gps guidance systems,  genuine leather, and probably more lean room than all the Japanese cars out on the market combined. The 57 kicks ass to say the least, but as far as a huge sedan goes, it may be 33% larger than a lincoln town car, but it also costs 10x more. You would quite literally be paying for the brand alone, although this is probably or a bad car if you're looking for something with a sporty edge, and something to impress everyone you know.
Maybach 57 interior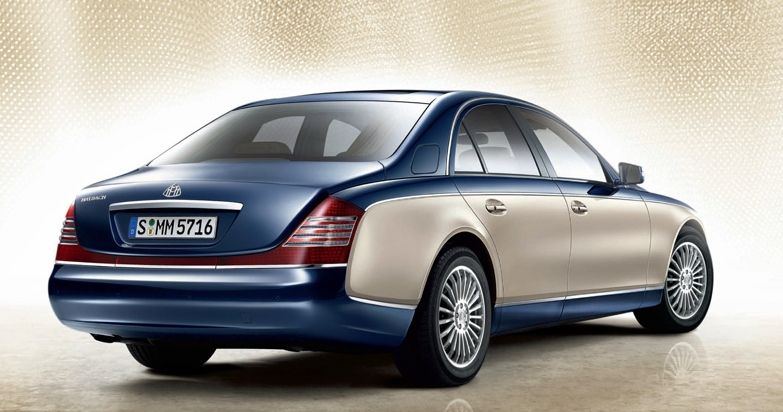 Maybach 57 exterior




Maybach 62:

The 62 is a step up from the 57, it comes with everything the 57 has, plus a dedicated slot in the back for a champaign bottle(because your champaign has to have a comfy ride too if you are this rich), with two sterling silver challises included.  There is a panoramic sunroof type thing in the back, and the driver seat and passenger seat are separated from the back seats by a limousine type glass and titanium shield, effectively making this a VIP car. MSRP is something like 1 million for the 2012 model.

You don't have to really even listen to our detailed description, here is the actual preview video of the 62 from 2011:




Maybach Landaulet :

Finally , we have the overkill Landaulet , starting at 1.6 million, this is a modified 62, with a retractile back, kind of like the older vip cars before assassinations became a safety concern. This is a stunning car really, nothing about it is not overkill, I mean for the love of god, just look at it, it even has a v-14 engine. Talk about silent overkill. If you are a millionaire, we strongly recommend you one up your friends' stretch limo hummer with one of these, show them who the richest man in town is :) But if it just so happens that you get kidnapped by drug runners looking for ransom money for driving around in one of these, we cant say you weren't asking for it hehe.


MAYBACH LANDAULET


But alas, these ultra awesome vehicles are dying next year, if you are someone that wants to give us one free of charge, we implore you to contact us immediately. And if you are just the casual reader, feel free to start a cause to keep Maybach and it's awesomeness alive!




Stay Informed
When you subscribe to the blog, we will send you an e-mail when there are new updates on the site so you wouldn't miss them.